"JAM pedals rule!"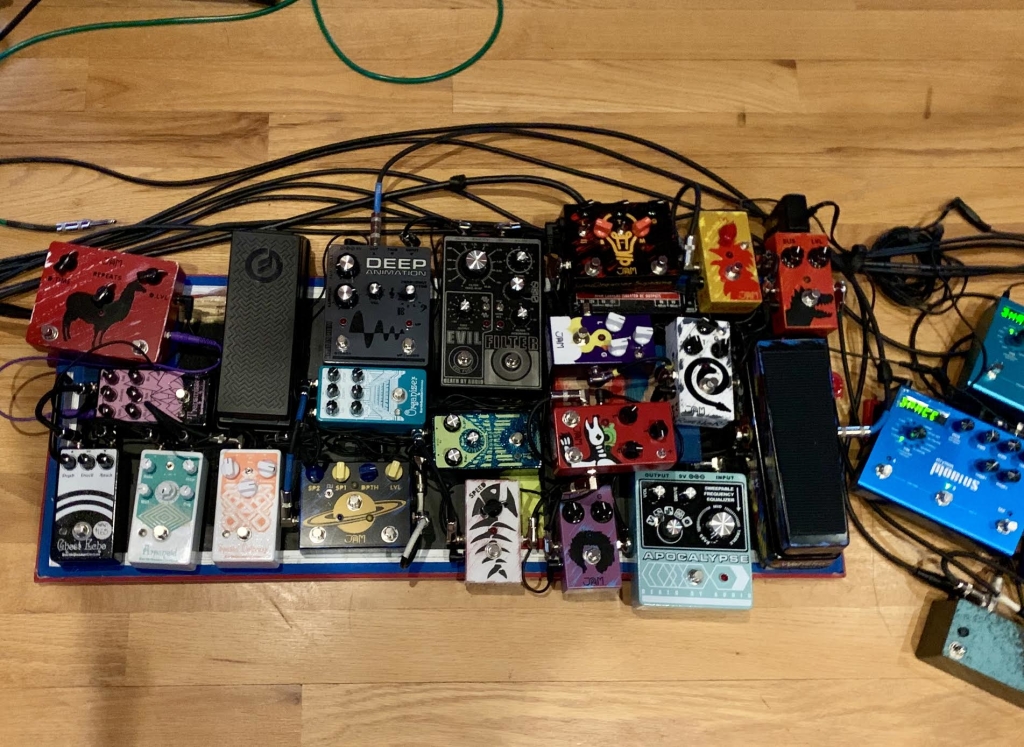 Wahcko – Love the smooth action of the pedal and how you can change its voice to accentuate your guitar's natural tone.
Dyna-ssoR – Warm. Great studio tool. It's replaced all other compressors, especially for lap steel. It's so easy to dial up a great sound.
Rattler ltd – Thanks to that LM308 chip it's the Rattiest tone that we all know and love. A solid workhorse, from vintage grit to fuzz. Don't leave home without it!!
Lucydreamer Supreme – Very versatile. Sounds like adding a second guitar player. It maintains the sound of your guitar. The boost / overdrive toggle is a really cool feature and opens up a huge palette of tonal options.
Eureka – A wide variety of tones from nasally 60's Fuzzrite to girthy 70's Big Muff vibes and all points in between.
Red Muck – Pure, unadulterated evil !! Splatty distortion and gobs of sustain. It's going straight on the touring pedal board.
Big Chill – The ultimate tremolo. Choppy LFO modulations like a modular synth. It's crazy, I love it with the expression as well!
Delay Lama+ – Bend the very fabric of spacetime. Add the expression pedal for a truly dangerous combo !! Do not operate whilst under the influence, you'll never come back !!