It's our 10t birthday and we are pumped!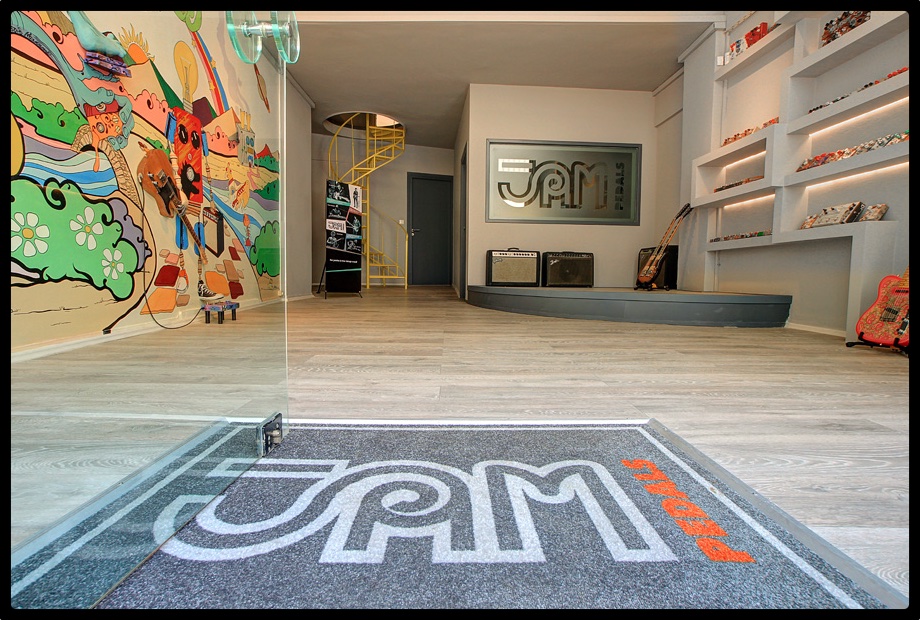 Time does fly by fast when you get to do what you love!
Over the past ten years, JAM pedals have evolved from a one-man operation to a fine tuned body of tone seekers, under the magic spell of JAM pedals founder Jannis Anastasakis dreaming up the next JAM tone box to drive your sound to a new creative high!
Over this time, we have been blessed enough to see our pedals appear on stage and in the studio as part of most of our heroes' rigs, such as John Scofield, Nels Cline, Bill Frisell, David Hidalgo all the while continuing to recognize and welcome the compelling craft of younger artists.
Distinctive artwork on our pedals has always been of great significance to Jannis Anastasakis, as has the materialization of our custom shop which steadily led to the establishment of JAM pedals as one-of-a-kind in the industry, offering a wide array of cross-genre and cross-medium artwork applications. Another distinct product JAM pedals conjured up many years ago and has been a beloved offering of many, are our multi-pedals available in different shapes and sizes that enable users to mix and match JAM effects, plug in, and play on!
JAM pedals founder and inspirer Jannis Anastasakis said:

"It has been such an amazing ride! I'm very proud of what we have accomplished and very excited about what we have in store for the future! If you were to tell my 2007 self that my pedals would be used by my guitar heroes, or that we would work with storyboard artist and animator of "the Simpsons"™ John Achenbach on a custom artwork series of our entire line, I would probably stare in disbelief! 2017 finds us stronger and more inspired than ever to take things to the next level and we are eager to share this excitement with you in the years, decades and centuries ahead!"
In celebration of the above we will be:
Hosting -10% discounts on a select model each month starting June and continuing throughout the year!
Hosting a complimentary giveaway of each pedal on offer, on a monthly basis!
Releasing 10 of our products in a limited quantity of 10 each featuring unique artwork and finishing!
Make sure to join in our mailing list below, to receive news on new products and artwork options to be announced throughout the year as part of our 10 year anniversary!